updated: 7/31/2019
Kelly Broaddus | 888.446.5602 | Contact Kelly
Dream Log Cabin With Views And NO HOA
4 Bed | 2 Baths | 2, 832 Sq Ft
This amazing home is now within Conforming Loan Limits!! Eligible for 30 yr fixed rate loan with 5% down or maybe less!! Bring us an offer! ~~3k TOWARDS CLOSING COSTS!!~~ Do you dream of a LOG CABIN in Flagstaff? This home is your dream come true! Looking to do VRBO and not deal with an HOA, check that box off. This home is within the city limits with views for miles! Enjoy the front porch in the summer breeze. Your utility bills are low because of a leased solar system. Enjoy the SMART Home Link when you are away from home. Freshly painted inside. Lots of room for kids or family. Out back are 2 sheds, one has power and could be used for an office. Close to many of the great Flagstaff schools, close to grocery shopping too!
Take a virtual tour: https://www.tourfactory.com/2592416
Schools
Children in this community typically go to the following nearby schools:
Northland Preparatory Academy
Sinagua Middle- 6-8
Coconino High- 9-12
Home Improvements
INTERIOR IMPROVEMENTS:
$2500 Cozy home energy efficiency testing and upgrades (sealing all leaks, installing insulation in the attic and under the house)
$1500 Security system and other security upgrades (floodlights, fake outdoor systems)
$2k Extra pantry area with sliding shelves
$1k Fireplace glass professionally installed
$300 Nest thermostat & installation
$200 Smart outlet for lights in kitchen
$2k New fridge
$400 (750 value) Laminate floor in one bedroom
$500 value - Tile in the shower, removal of wallpaper in bathrooms, painted with a heavy-duty paint
EXTERIOR REMODEL includes:
14k Concrete Driveway, sidewalks, mailbox install & concrete patios in backyard
1200 for parts (2k value) Fence, gutter, & landscaping
$500 Tree removal and trimming to increase solar panel efficiency
Solar panel installation (lease transfers) - Sun Run
$1k ($7k value) Stained exterior and repainted interior
$1k Added Trex decking to back patio and installation of extra patio, redid fencing on the back deck for safety
$3k Swingset & pergola installation
$5500 shed with electricity and concrete foundation
$1k extra shed & foundations
Location
Coconino Country Club Neighborhood Information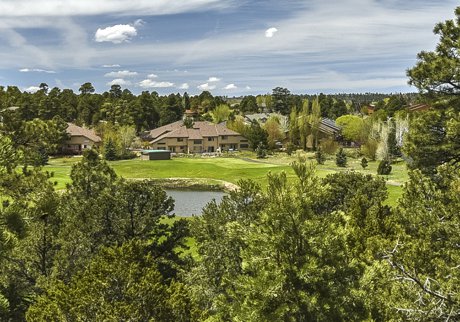 NO HOA! For more information about the neighborhood, check out the Coconino Country Club neighborhood page.
Look no further if you are looking for a Flagstaff home with nearby facilities designed for fun, vacation rental and so much more! Contact 888.446.5602.