Flagstaff Real estate market data, AZ provided by Kelly Broaddus of The KeLLy Broaddus Team of REMAX Fine Living
Flagstaff Posts Strong Third Quarter Home Sales, Prices Up 2%
Golden leaves, reds and orange abound all around San Franciso Peaks to the city of Flagstaff. It's fall season once again and a great time to enjoy breathtaking views of colors on Flagstaff's Aspen trees. September Flagstaff home sales remain strong with both sales and price posting gains. Total September 2015 single family home in the Greater Flagstaff Region ended with 119 home sales, a 17% jump from September 2014. The median sales price increased 2% year-over-year. Properties priced between $700K-$800K sold quickest over the last six months. The chart below shows more September and third quarter figures.
| Time Period | Single Family Home Sales | Growth vs Last Year | Median $ | Growth vs Last Year |
| --- | --- | --- | --- | --- |
| September 2015 | 119 | +16% | $340K | +3% |
| 3rd Quarter 2015 | 365 | +15% | $338K | +6% |
| 1st 9 Months 2015 | 854 | +14% | $327K | +4% |
Inventory
Sold, expired and home listings pulled out of the market brought down inventory vs last month. The number of listings priced below $340K remain below 6 months inventory level. If you are looking for a home at this price range your choices will be limited. Above $340K, the number of listings available doubles.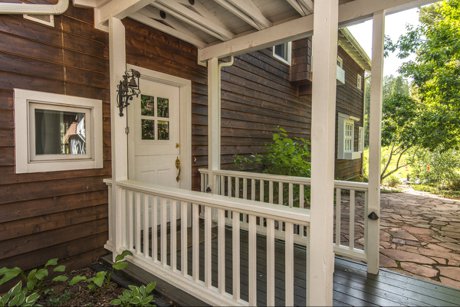 Home Sellers:
Home prices are up, but still down 15% from "bubble level" highs that Flagstaff had in May 2007. If home prices continue its upward trajectory, would be home sellers who bought their property at the top of the real estate market in 2006-2007 will not have to wait long to see their home values match or exceed their purchase price. In fact, some neighborhoods in town are experiencing robust growth that median home prices are not much lower than $400K – the highest in May 2007.
[Search for Homes in Flagstaff, AZ ]
Home Buyers: If you are still on the fence about buying, here are 4 great reasons to buy now:
1. Mortgage rates have remained very low. The 30-year fixed rate is currently at 3.625% with 25% down.
2. Home Price Expectations Poll reports that home prices will continue to rise.
3. Mortgage rates are projected to rise one full percentage point next year.
4. Renters pay mortgage too- their landlord's principal plus rate of return, while homeowner's pay down their own mortgage
For your real estate needs in Flagstaff and Sedona contact Kelly Broaddus at 888-446-5602 or email kellybroaddus@remax.net. Check out our happy client testimonials. View the complete September 2015 Flagstaff Real Estate Market Report .
You might be interested in...
What is My Flagstaff Home Worth?
October 2015 Flagstaff Market Report